1st Executive Committee Meeting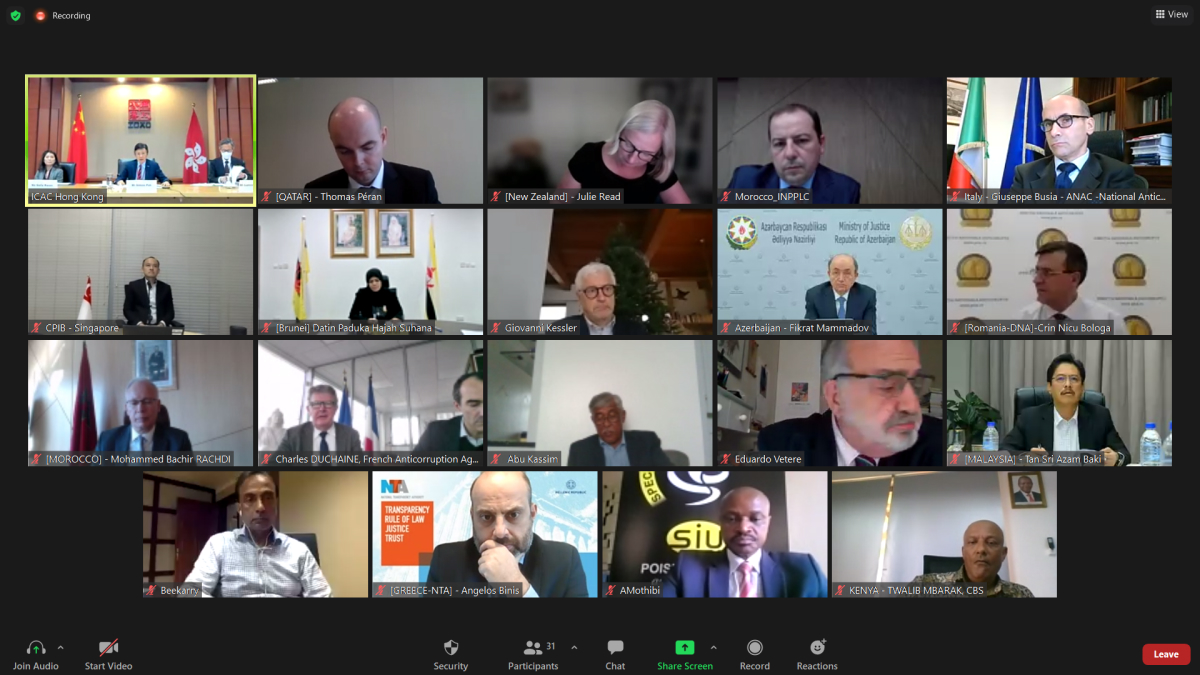 1st Executive Committee Meeting
The new term of the IAACA Executive Committee (ExCo) was appointed by the General Meeting held on 5 January 2022. It consists of a President, four Vice-Presidents, 14 Organisational and Honorary Members, two Advisers and an Observer.
President Peh is set to steer IAACA towards three main goals:
1. Foster members' communication and collaboration through the Regional Coordination Mechanism
• Categorise members under five regional groups, each led by a Regional Coordinator
• Each regional group to devise and implement their own initiatives to promote networking and collaboration among members
• Publish a newsletter by the Secretariat regularly to report IAACA's activities, recent work of the regional groups and updates
 
2. Enhance IAACA's involvement in the international community
• Establish closer working relationships with the United Nations Office on Drugs and Crime (UNODC), international and regional organisations as well as anti-corruption experts around the world
• Strengthen IAACA's presence in the international arena by joining, speaking in or co-organising international conferences and seminars
 
3. Strengthen the Secretariat support to IAACA
• Provide necessary support to the operation of IAACA
• Enhance maintenance of information of existing and potential members to facilitate IAACA's future projects and expansion
• Revamp the IAACA website to provide members and external parties with the latest updates on IAACA
The ultimate aim is to strengthen IAACA's role as the focal point of international anti-corruption collaboration, and to enable IAACA to take centre stage of the international anti-corruption mission.
Appointment of New Secretary-General
Ms Sally Kwan, Director of International Cooperation and Corporate Services of Hong Kong ICAC was appointed as the Secretary-General at the 1st ExCo meeting held immediately after the General Meeting on 5 January 2022. Ms Kwan pledged to give her best to provide full support to the President, ExCo and IAACA, together with a team of dedicated and experienced staff of the Secretariat.