New IAACA Website Launched
IAACA is delighted to announce the launch of a new website (https://www.iaaca.net). In addition to information, activities and latest news and a repository of the capacity building training materials of the Association, the website is equipped with features to facilitate information sharing and experience exchange so as to provide further impetus to the dynamic developments of the Association. The major one being a log-in controlled "e-Forum" which allows members to conveniently discuss topics of common concern, raise questions, share experience and propose solutions on specific areas in relations to the operations of their institutions, the conceiving and implementation of and cooperation in various anti-corruption initiatives.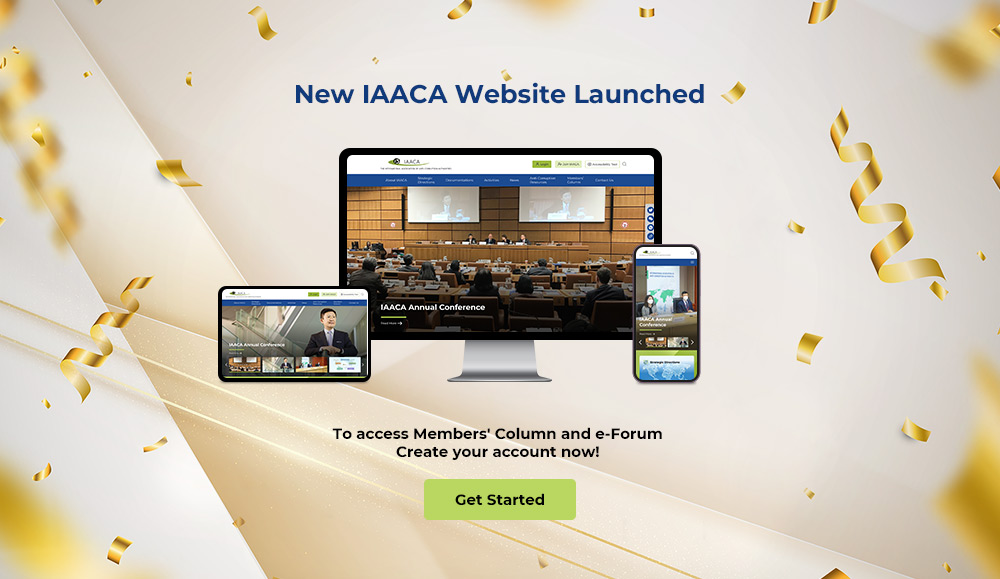 Delegated representatives of member organisations can register a user account at https://iaaca.net/user/register. Upon successful registration, the delegated representatives will have access to the e-Forum and the Members' Column exclusively for IAACA members.
Visit our new website (https://www.iaaca.net) now!