4th IAACA Executive Committee Meeting
IAACA Executive Committee (ExCo) held its 4th meeting in the Secretariat's new office in Hong Kong, China on 26 April 2023. This was the first time since the pandemic that a physical meeting was held for the ExCo. A total of 20 ExCo members or their representatives joined the meeting in person or online.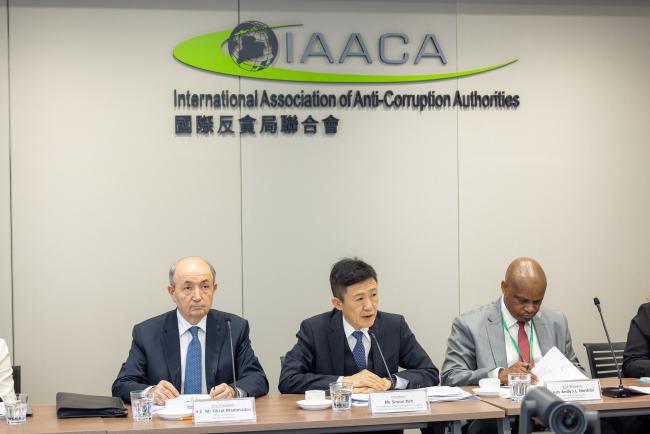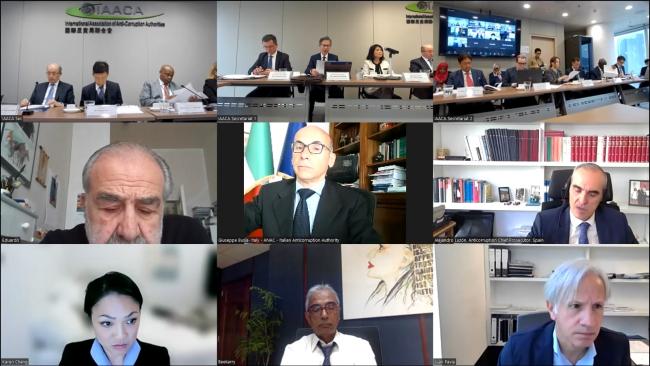 During the meeting, the Secretariat apprised ExCo members the fruitful outcomes yielded in the five regional groups under the regional coordination mechanism. IAACA President, Mr Simon Peh, thanked the ExCo Members for making good efforts in carrying out the mechanism. To allow IAACA to chart the way forward, the meeting reviewed the operation of the regional coordination mechanism and discussed the enhancement of individual membership.
In addition, Ms. Brigette Strobel-Shaw, Chief of Corruption and Economic Crime Branch of the United Nations Office on Drugs and Crime (UNODC), introduced UNODC's recent efforts in the international collaboration against corruption. The Secretariat also reported on IAACA's latest development, including the admission of new members and the work progress on the development the Global Policy Guide on Meaningful Youth Engagement in Anti-Corruption Efforts.
Please stay tuned for the full coverage of the ExCo meeting in our upcoming newsletter.