Videos of IAACA Online Training Programme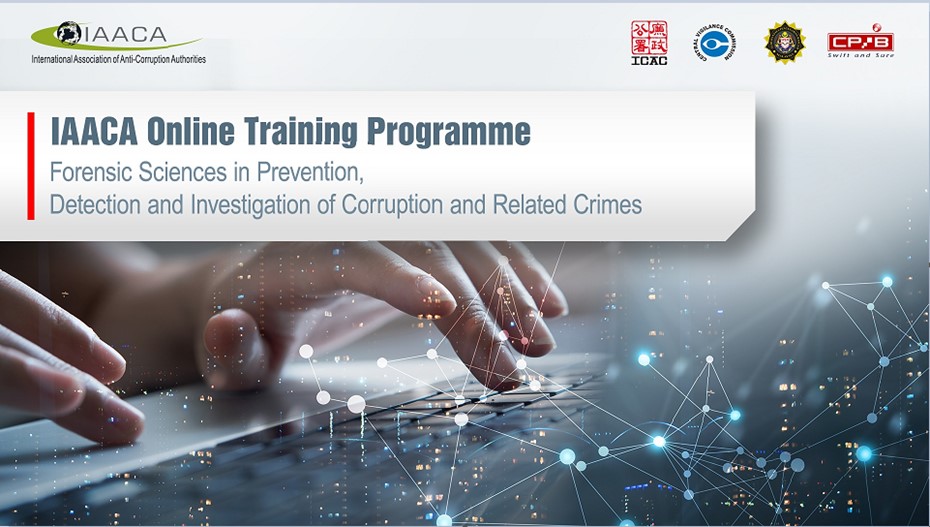 The Online Training Programme "Forensic Sciences in Prevention, Detection and Investigation of Corruption and Related Crimes" was held successfully on 22-23 February 2023 with the joint efforts of the members of IAACA's Asia-Pacific Regional Group and Training Committee, including:
Independent Commission Against Corruption, Hong Kong, China (ICAC),

Central Vigilance Commission, India (CVC),

Malaysian Anti-Corruption Commission, Malaysia (MACC), and

Corrupt Practices and Investigation Bureau, Singapore (CPIB).
Nearly 1,000 graft-fighters from 55 ACAs around the world, many of whom were investigators and law enforcement officers specialised in forensic and financial investigation, joined the event. A summary of the training programme can be viewed in the latest issue of the IAACA Newsletter.
Videos of the training sessions delivered by the CVC of India and the MACC of Malaysia are available exclusively to IAACA members under the "Training Materials" section  of the IAACA website's Members' Column.
Delegates of IAACA member organisations may access the section by registering a user account at https://iaaca.net/user/register with their official email account.